PureSculpting now offers Renuvion, the latest technology in skin tightening procedures, designed to provide enhanced results beyond the limitations of liposuction alone. Renuvion is used to gently contract tissue beneath the skin in precisely targeted areas. Renuvion can be used in a standalone procedure or in addition to liposculpting.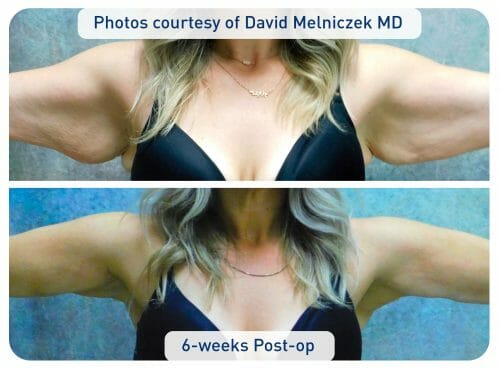 Renuvion is a medical device that combines helium plasma and a proprietary radiofrequency energy. Doctors use Renuvion in a variety of procedures to stimulate tissue contraction by carefully heating connective tissues directly beneath the skin.
Using a unique combination of helium plasma and radiofrequency (RF) energy, Renuvion quickly heats to the ideal temperature for tissue contraction and cools down in less than a 10th of a second, allowing you to achieve the best possible results in a short period of time. The helium plasma and RF energy are emitted simultaneously through a slender hand-held wand to provide an even application just below the skin's surface. The technique provides a dramatic, yet gentle effect on tissue. The treatment results in a contraction of the soft tissue that doctors often report is noticeable immediately after the procedure. The results will continue to improve over the next 6-9 months as the body goes through the healing process.
What are the advantages of Renuvion?
When Renuvion is combined with our liposculpting procedures, our patients benefit from Renuvion technology to addressTummy Tuck loose skin. We combine liposculpting to reduce the fat in the targeted area, then use Renuvion to contract tissue and reshape the area where the fat was removed. Patients getting facelifts are looking for a smoother and more youthful looking neck and jawline, so our Renuvion technology is used to address similar issues without using the more aggressive techniques of a facelift.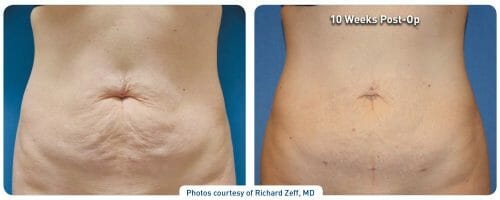 The use of Renuvion does not require skin excision, and there is considered a minimally invasive procedure. The device is inserted under the skin through small entry points. When combined with our liposculpting procedures, we use the same small entry points, which reduces post-operative discomfort and scarring.
Renuvion's patented technology is unlike anything else in the aesthetic market. When used in combination with liposculpting or as a standalone procedure, Renuvion can enhance skin tightening by up to 70%. Patients often report seeing and feeling the tightening during the procedure. 
› Skin Tightening
› Breast lifts
› Neck lifts
› Non-surgical arm lifts
› Post procedure recovery
› Post pregnancy loose skin
› Love handles
› Man-boobs
› BBL (Brazilian Butt Lifts)
› …and so much more!

NECK
25-year-old-female | Suction Assister Lipectomy
60-70cc Fat Removed
Renuvion used subdermally on neck and jowls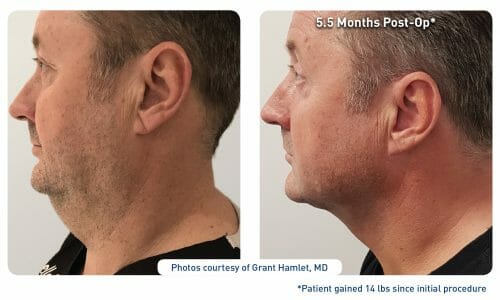 NECK
51-year-old-male | Vaser liposuction
100ml Fat Removed
Renuvion used subdermally on jowls and neck

NECK
25-year-old-female | Suction Assister Lipectomy
60-70cc Fat Removed
Renuvion used subdermally on neck and jowls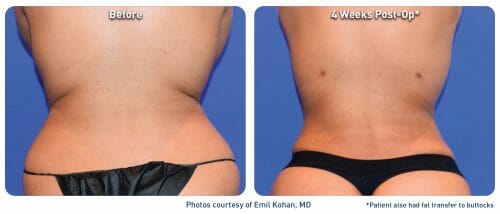 BACK
26-year-old-female | Power Assisted Liposuction
1200cc Fat Removed
Renuvion used subdermally on back and flanks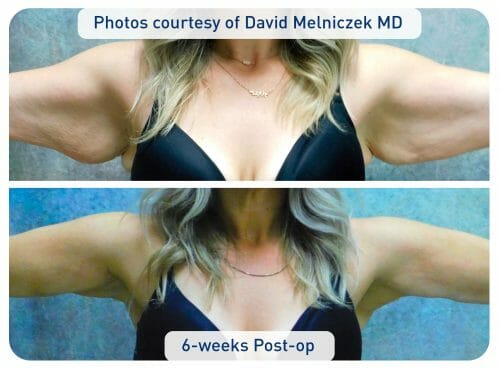 ARMS
32-year-old-female | Liposuction
600cc Fat Removed
Renuvion used subdermally on anterior and posterior arms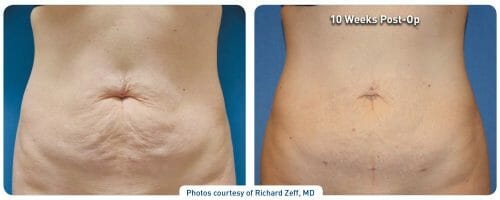 BELLY
42-year-old mother of two | Liposuction
175cc Fat Removed
Renuvion used subdermally on entire abdomen
Why Choose Renuvion By PureSculpting
Renuvion is the best choice for skin tightening in the marketplace today. When combined with liposculpting, this is the safest and least invasive method of body contouring available. Procedures are performed comfortably in our centers using only a local anesthetic. The vibration energy from our state of the art lipo equipment is designed to reduce discomfort, as well as stimulate the skin and surrounding cells around the target area. Liposculpting and Renuvion can be performed on the belly, underarms, neck, butt and any other area that you may have loose skin and/or unwanted fat. Patients see immediate results – and will continue to see skin tightening and fat loss up to six months after the procedure.
Our experienced specialists help women of all ages realize the physical changes they've been seeking. Every woman is unique and we conduct an in-depth body form consult with each client to discuss their ideal shape. We develop the treatment process to address those problem areas, remove fat and leave you looking slim and trim.
A PURESCULPTING SPECIALIST IS READY TO HELP
GET RESULTS TODAY! BOOK YOUR FREE CONSULTATION
Your personal specialist will ensure that you receive the best possible care.