Natural Fat Transfer by PureSculpting Aesthetic Centers is a safe and effective alternative to breast or gluteal (butt) implants. We enhance your assets through an all-natural, minimally invasive method without expensive or lengthy surgical procedures. Using our revolutionary LipoSculpting process, unwanted fat is removed from a part of your body, cleaned and then repurposed for enlargement of your breasts or buttocks, enhancing the natural curves you desire.
How Does Natural Fat Transfer Work?
Unlike plastic surgery for breast augmentation or "Brazilian" butt lifts, our process is a simple, awake procedure using a local anesthetic. Unwanted fat in places like your stomach, hips, arms, or other areas is removed through our gentle LipoSculpting process, then transferred to areas where you want it. The fat that gets removed is purified with PureGraft Technology before the transfer process, providing a safer, more predictable outcome. The PureSculpting method utilizes your body's own cells rather than foreign materials such as silicone or saline implants, so the likelihood of significant swelling or rejection are greatly reduced and recovery time is much faster.
The procedures related to traditional breast or butt implants typically require a lengthy recovery period. Some plastic surgery patients are restricted from most normal activities such as lifting objects or exercising for up to 6 weeks. The average natural fat transfer client is able to resume normal activity within 10 days. Because the process accesses your body's own fat, this form of augmentation also looks and feels much more natural than manufactured implants.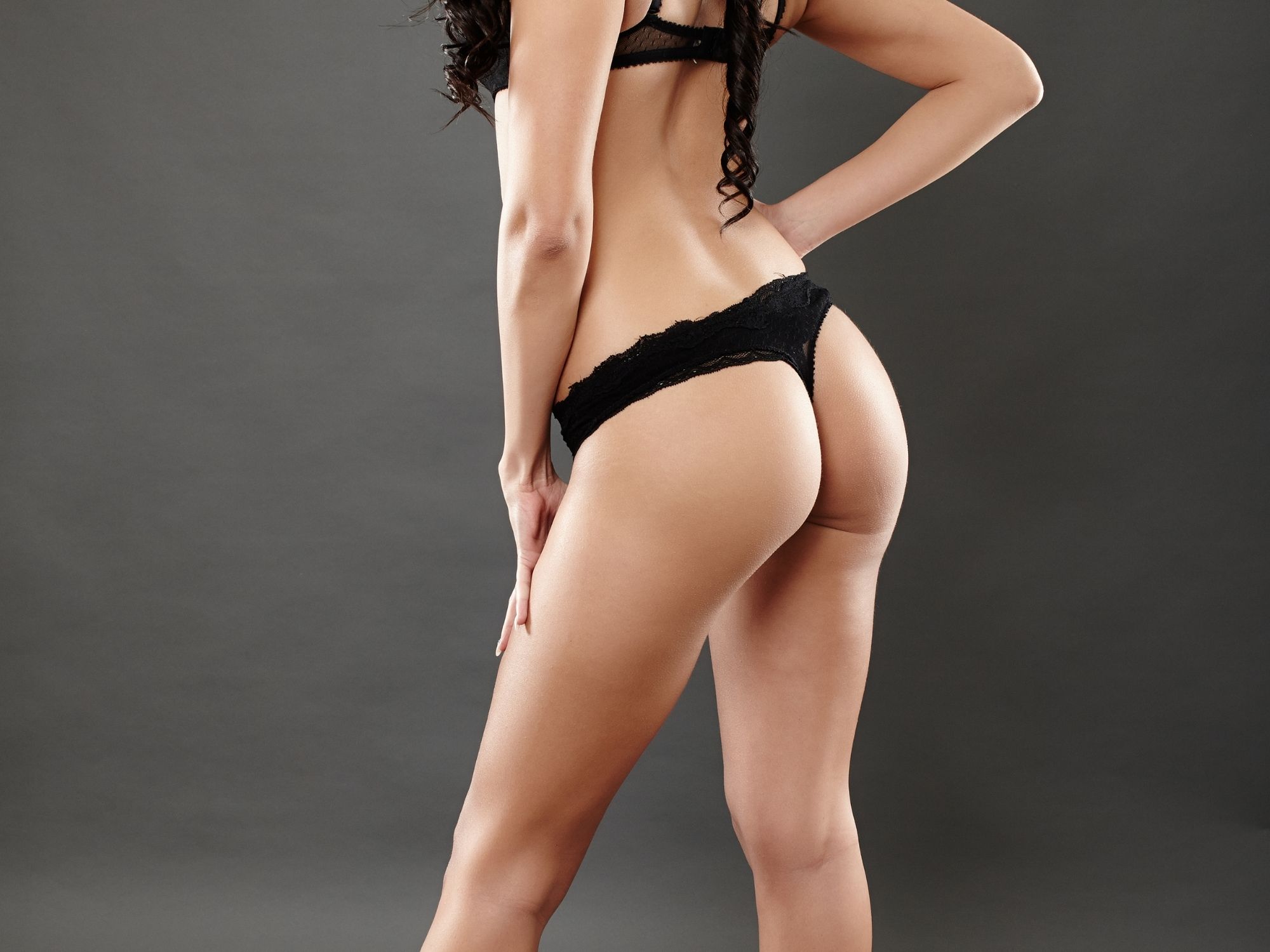 Women looking to enhance or reshape their breasts without invasive surgery have the alternative of natural fat transfer. Common breast augmentation methods such as silicone or saline implants require a surgical procedure under general anesthesia (sedation), where a scalpel is used to make an incision at the base of the breast to insert the implant. As a result of the incision with this method, patients typically have scarring, can experience loss or diminished sensitivity in the breast or nipple area and are at a higher risk of complications from anesthesia.
PureSculpting's natural fat transfer method requires neither scalpels nor stitches. This is an awake procedure, using only local anesthetic to reduce discomfort. The breasts are shaped and enhanced with a very natural look, without the scarring or skin wrinkling associated with other procedures.
Fat Transfers to the Butt
Fat Transfer Gluteal (Brazilian Butt) Lifts by PureSculpting offer long-lasting effects, with no need for implanting artificial materials. Similar to natural breast augmentation, the process uses healthy fat – extracted from other areas of your body – which is then redistributed to the buttocks. There is no risk of tissue rejection because the relocated cells and DNA are your own. As with common surgical breast augmentation processes, butt lifts utilizing foreign implant material like silicon and saline can result in scarring, sensitivity changes and unnatural appearance.
The Brazillian Butt Lift is an awake procedure where fat is purified using PureGraft Technology before being reintroduced back into the body for a safe, attractive, predictable outcome. PureSculpting clients are typically able to resume full activity within 10 days.
The Difference With Fat Transfers
When considering whether a fat removal, tummy tuck or other cosmetic contouring option is best for you, it's worth noting that all body shaping methods aren't the same.
CoolSculpting approaches fat reduction in a different kind of way. This procedure is a non-invasive treatment that 'freezes' fat cells. This process uses gel pad applicators of varying sizes depending on your desired target areas CoolSculpting is a non-surgical treatment that may require multiple visits and takes 3-4 months to see full results.
TruSculpt 3D, is a non-invasive RF (radio frequency) treatment that seeks to limit recovery or downtime. TruSculpt uses RF energy to raise the temperature of the target area to approximately 107℉ per region over a 15 – 30 min session.
Traditional liposuction is a surgical fat removal procedure performed when the patient is placed under general anesthesia (asleep). The procedure is usually done by a plastic or dermatologic surgeon in an operating room. Traditional liposuction utilizes a heavier suction method to cover larger areas and often requires several days to fully recover from tenderness and bruising.
Schedule an appointment with PureSculpting Aesthetic Centers if you want to improve how your body looks without invasive surgery or multiple office visits. Our professionals in Tampa, FL will help you restore your curves and achieve your aesthetic goals.
A PURESCULPTING SPECIALIST IS READY TO HELP
GET RESULTS TODAY! BOOK YOUR FREE CONSULTATION
Your personal specialist will ensure that you receive the best possible care.